Level 5 qualified reflexologist . Expert reflexology services in Burgess Hill, West Sussex, close to Hassocks and Haywards Heath.
If you are feeling stressed, in need of relaxation and want to boost your wellbeing, reflexology is the perfect therapy.

SEPTEMBER 2023 - See Blog post - Can reflexology help me? NHS Directory.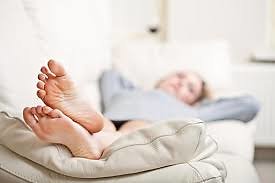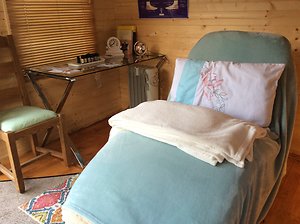 "Hi Lila, I just wanted to let u know that ur treatment yesterday was amazing, I slept really well last night for the first time in 2 years at least. I have been doing the hand reflex too & I have to say its working I can't quite believe it but I'm enjoying feeling so much calmer & more positive!
Thank you from the bottom of my heart, you are amazing. I will see u again soon." VN 28/10/21
Reflexology is a calming, relaxing complementary therapy which helps optimise the body's own healing mechanisms. Reflexologists work on the basis that foot reflexology treats the whole person assisting the body to relax, rebalance and restore efficient function.

I am qualified to the highest level currently available in the UK ;

Agored Cymru Level 5 Diploma in Practitioner Reflexology
Centralia Reflexology Mastership.
Looking for a reflexologist in West Sussex?
You can enjoy the benefits of this wonderful holistic therapy in the comfort of my warm and welcoming cabin. No problem if you have mobility issues, there are no steps and I can help you get comfortable at the touch of a button on my wide, comfortable electric therapy couch. You can find me conveniently located in Burgess Hill, close to Hassocks and Haywards Heath. Easy parking outside and main transport links close by.

For pure relaxation, try AromaReflex - I combine a soothing 50 minute foot reflexology sequence with a blend of essential oils in a balm or gel base.

Womens health, sub-fertility and pregnancy

Many women find that relaxing with a reflexology session helps to relieve symptoms relating to PMT, period pains and menopause.

Reflexology is often used to support conventional fertility treatment in clinics due to its calming and relaxing effects, this can help to bring about optimal conditions for conception to take place.

Reflexology is a wonderfully relaxing treatment and it can be received at all stages during a stable pregnancy. If you are pregnant and want to enjoy a treatment, please do contact me for a free consultation.

If you have not tried reflexology before but are interested in what this relaxing, holistic therapy can do for you, why not send me a message or give me a call? If you want to discuss any specific issues, I would love to hear from you.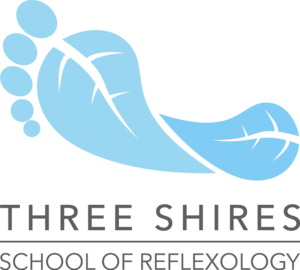 Click image
My training and Continuing Professional Development

I trained at the Three Shires School of Reflexology and qualified with a Level 5 Diploma in Practitioner Reflexology. If you would like to know more about my training please click the Three Shires logo. Since qualifying I have moved back to Burgess Hill in West Sussex and I continue to fine tune my skills and current knowledge with regular CPD training.





KEEP CALM - I'M A REFLEXOLOGIST
/